I wrote this four years ago at DistinctivePhoenix.com. Given all the pissing and moaning going on nationwide about — get this — summer weather, I thought I'd give you a taste of what real heat feels like. –GSS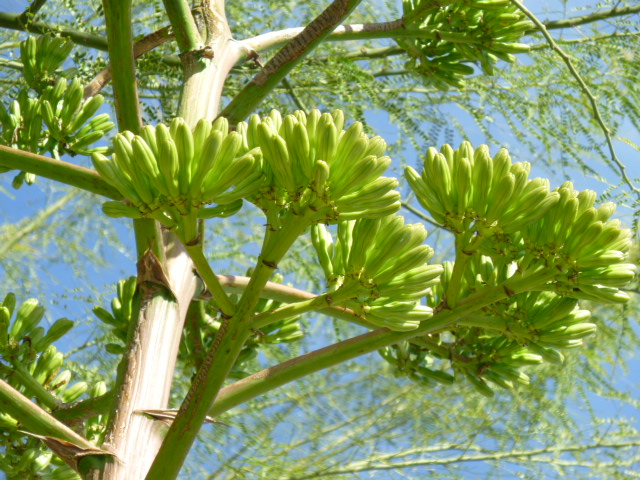 We're in negotiations to list a house in the Coronado Historic District of Downtown Phoenix. The temperature hit 110 this week, and the seller has determined he would rather live elsewhere.
If you live anywhere but in the Desert Southwest, 100 degrees probably sounds unbearably hot to you. Eight-five degrees is hot. Ninety is a scorcher. Ninety-five is intolerable. One hundred degrees is the stuff of "you don't know how lucky you kids have got it" family legends.
I have news for you. In Phoenix, we might see a 100 degree day as early as March. Once those temperatures arrive in earnest, we will go for 100 days with 100-degree-plus temperatures. How much plus? The hottest day on record was 122, but 115 and above is not uncommon.
How can we stand it?
Well, for one thing, you get used to it. If you live here for three years, your blood will thin out. Summer will seem much easier to bear than you remember. But Winter will be a bear, particularly if you go back home for the holidays.
But for another, the people who stay here by choice just like the heat. It's not all that pleasant getting into the car when the interior is 160 and the steering wheel is even hotter than that. But to step outdoors in the late afternoon, when the heat is at its absolute worst, to feel those irrepressible waves of warmth flowing in on the Western breeze, to see forever by the light of an unrelenting sun…
If you hate it, you hate it, and, like our client, you can't live here for long.
But if you love it…
I rode my bike today. I went out at 10:30 in the morning, so it was only about 93 degrees outside. Shorts, tee-shirt, sneakers and my iPod, all on a mountain bike. We live along the Arizona Canal in North Central Phoenix. The canals are like urban rivers, used to carry fresh water to the treatment plants. Some are developed as parks, but others are just long stretches of linear desert running right through the city, a place to walk, run, ride in silence and solitude while the world whirls on all around you.
Push off with The Caves of Jericho from The Band's post-Robbie Robertson line-up. That same album had amazing covers of Atlantic City and Blind Willie McTell. The whole thing is freedom, the bike, the sun, the sound. Phoenix gets 87% of all possible sunlight. Seasonal Affective Disorder is just an inexplicable sound that sometimes emanates from the television.
More than halfway through the first lap, I'm No Stranger To The Rain comes up, Keith Whitley at his stoic, tragic best. There are piles of pine needles just off the path, baking in the sun. This is exercise, riding hard to build muscle. It can be fun to take things slower, to take in everything, but today's goal is to ride as hard and as fast as possible.
About halfway through the second lap, Joe Ely comes around with My Baby Thinks She's French, a wonderful reflection on the affected urbanity of urban living. Everything is very easy, and the heat is there as a friend, the invited guest of the sunlight.
Roger Miller's My Uncle Used to Love Me But She Died bumps the tempo at just the right time. It's a dumb song my father used to sing to me, and I've inflicted it upon my own son, but it's just the right tune for pushing and pushing when things start to get a little warm.
And then there is Johnny Cash covering Depeche Mode with Personal Jesus, a perfect driving rhythm. The ride is fast, fast, fast, but there's still time to take in everything, still time to see and hear and smell this desert where there should be no desert.
Just when things are starting to get hard we're hit with the brutality of Barenaked Ladies' The Old Apartment. It might be hard to imagine riding this hard and still having the energy to punch back at the wife-beater in the song, but that's the kind of energy you can draw from this sun.
And bearing with her a perfect redemption is Mindy Smith singing Come To Jesus, her voice as clear and blue as the sky itself.
We're maybe four laps in and the easy part of the ride is over. So it's a magical kind of random serendipity that brings up Tom Petty with I Won't Back Down. Art is the stuff that sticks with you when everything else has fled. Petty has hundreds of letters from people who stood firm against unbearable pressure because of that simple little pop song.
And the fifth and sixth laps are the easiest times to quit, the easiest times to rationalize quitting, but Petty comes back again with The Waiting Is The Hardest Part.
And we can't quit now, because here comes The Boss himself with the original version of Atlantic City. The universe itself is hot and tired, breathing hard, pushing harder. And a breeze has kicked up, pushing back.
But here is Needles and Pins, Sonny Bono's private lesson on the power of sticking with it.
And then, just when the idea of going home and cooling off seems sweetest, there's Ray Charles with Baby, What'd I Say. You can pound into what by now feels like a solid wall of heat because the light is right, the air is right and the music is completely right.
Warren Zevon moves things down the road with Accidentally Like a Martyr, a song undemanding enough that it is possible to sing along even with no breath.
At the eighth lap, Mindy Smith comes back, this time with Dolly Parton along, doing a haunting cover of Jolene. Nothing is easy by now, but quitting is not even an option: It's the same ride home either way.
Even so, Elvis Costello is there to make it easier with an acoustic demo of Green Shirt, a blistering tempo in the blistering heat.
We rode hard for an hour in the heat — it was 97 by the time I got back home. It takes every bit of energy and will to move the bike that hard, that fast, but the mind is free, and the sky and the silence are vast and perfect.
But, brother — it is hot! Your breathing will settle down in 15 or 20 minutes, but the sweat will pour out of you for an hour or more.
If you love this desert, there's nothing like it. In other places, this kind of recreation is an activity, something to plan for, to buy gear for, to drive to. Here it's just here, a normal part of everyday life. It's hotter than anyplace you've ever lived. But if you learn to love the heat, you'll never live happily anywhere else…
24 comments