Since becoming a property manager in March, I've added some new hats to my collection: I am, like it or don't, a bill collector and a tax collector. As of today, I am on the road to becoming an evictor, as well. I'm phlegmatic about all of this. I may not love those roles, but I freely contracted to take them on, and I have done them creditably, I think. Even so, I'm in the mood for a palate cleanser.
So: Here are some real estate photos I took this week:
Can't figure out where to store those pesky spare gas cans? The whole roof is just sitting up there empty. We might-could build a dog run up there, too!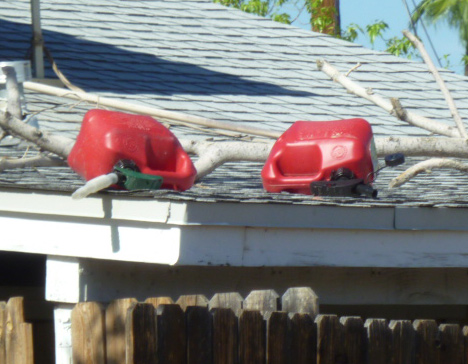 New in Phoenix this week: The official Aunt Fannie and Uncle Freddie® brand air conditioner cosy. It's the perfect closing gift, but why wait until Close of Escrow to buy it?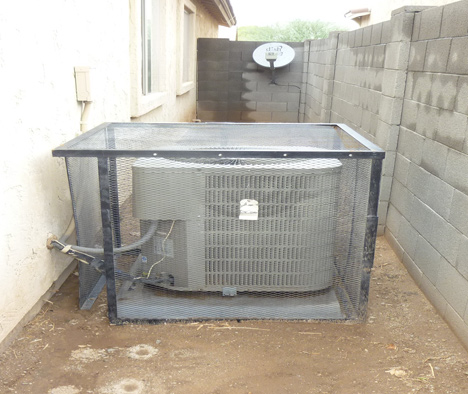 However: Style is style and fashion is fashion, so here's a somewhat different look: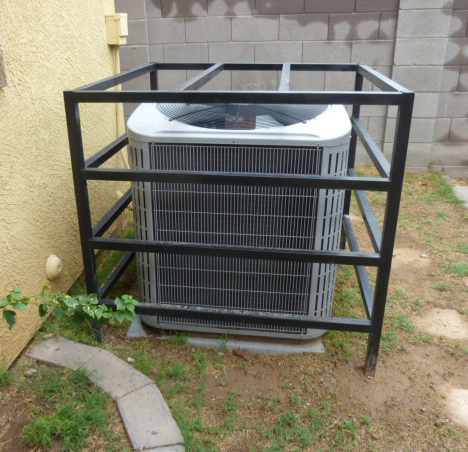 Form follows function. If we can't put looters in jail, we have to put ourselves and our things in jail instead. But that doesn't mean we can't put gas cans on our roofs, dadgummit! This is still a free country, after all…
Well.
That doesn't feel much better…
Here's The White Stripes to change the subject entirely:
What's the song about? It's a break-up song, but we read it as a discussion of the most enthralling real estate of all.
And now I feel better.
2 comments