…is up at Sadie's Take on Delaware Ohio.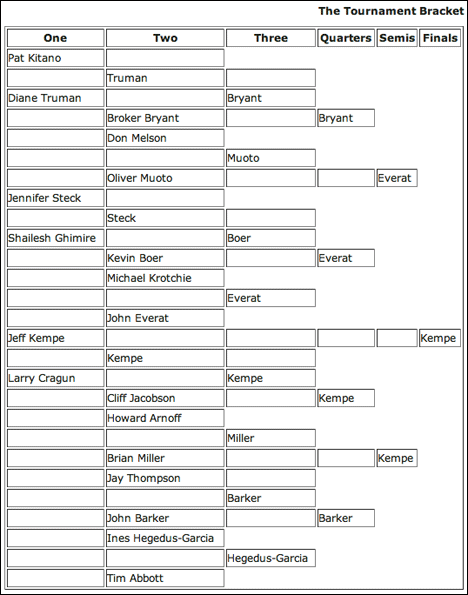 Host Toby Boyce does a truly amazingly phenomenal job as judge — and I'm not just saying that because our own Jeff Kempe won with The Imperative of Divorced Commissions, Part 2: The Inherent Value of Free.
Toby used the idea of a golf tournament as his theme, with the chart above illustrating the competition.
And the competition was fierce, with many first-quality contenders. Wheel you golf cart over to Toby's place to see what I mean.

Technorati Tags: blogging, real estate, real estate marketing
4 comments