One of the benefits of The Odysseus Medal competition, for me, personally — especially since we started echoing the Long List of nominees — is that I don't feel as much pressure to weigh in on every last thing. I've been writing software in my spare moments for the last two weeks, and, amazingly enough, the world spins on without me. Last week we had Roost.com launch, which I wrote about, but we also had a huge Fed rate cut and the extended coverage of the Ummel lawsuit, and I got to coast on both stories, on the strength of the great work done by other voices in the RE.net.
And, as it works out, this week is an all-Ummel Odysseus Medal Awards post.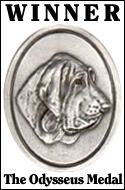 We start with Glenn Kelmann, who wins The Odysseus Medal this week for "114 Pounds of Absolute Perserverance":
Once a buyer's agent begins making representations about price, it seems possible for him to make negligent representations about price. This doesn't mean an agent can't make representations about price, and can't be wrong when he does. He just can't be negligently wrong, by withholding material information that a reasonable person would want to see. If the Ummels' agent did that, he should pay for it.

Of course, since we have no idea from our seat in the peanut gallery what really happened between Ms. Ummel and her agent, the whole debate is academic. The only undeniable fact is that the lawsuit that Ms. Ummel is pursuing, at greater cost than she is likely to recoup, must be like all other forms of revenge, a hopeless attempt to regain what she lost: her sense of trust and self-reliance.

In this respect, the case just illustrates the perils to both parties when a client outsources her brain to a real estate agent, or a stock-broker, or anyone else trying to sell something. It is why we dislike the paternalistic mindset occasionally used to justify brokerage fees, in which talk of "hand holding" is not seen as condescending, fears about "the single biggest purchase in your life" are stoked, and agent attempts to be persuasive during tense, personal moments are seen as heroic.

That's messed up. It seems like most clients would prefer a partnership, carefully constructed to avoid conflicts of interest, in which agents provide information, professional judgment and support so as to empower the client to make a few big decisions: Is this the house you want? Does it have anything wrong with it that you didn't notice? Could you get it (or one like it) for less money?

It is still possible — though we think less likely — that the Ummels could have taken this approach and still paid as much as they did for their house, but somehow I doubt Ms. Ummel would have wasted a year of her life afterwards feeling, rightly or wrongly, like a sucker.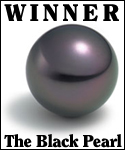 The Black Pearl Award this week goes to Jay Thompson for On Buyers Suing Agents:
Again, let me reiterate, I don't have all the facts surrounding this suit. I sense a lot of fear in agentdom out there. Call me crazy, but this suit doesn't scare me. Here's why:

1) We never make claims of future value in property. That's just stupid. If I had a crystal ball that good, I'd be on a beach somewhere in shorts and flip-flops drinking cocktails out of a coconut.

2) We provide (and educate on how to assess) extensive comps (recent comparable sales) before any offer is submitted.

3) We don't practice either dual agency nor mortgage lending. We represent one client, and leave the lending to the lending experts.

4) We review in mind-numbing detail the terms and conditions of all contracts, addendums and disclosures.

5) We assume nothing and document everything.

Should agents be afraid? Not if they are doing their job. Concerned, sure. This suit seems to be entering new territory and should be watched by any real estate agent/broker. We'll be following it, as will others, I'm sure.

This week's People's Choice Award goes to Brian Brady with Watch Out! Here Comes Erin Brockovich!:
Hypothetical TV advertisement (aired at 2:00 AM):

Did you overpay for your home? Did your real estate agent give you bad advice?

You may be entitled to damages under a class-action lawsuit if you bought your home between the dates of June 1, 2005 and September 30, 2007. The real estate agent, who received compensation to aggressively represent your interests, may have withheld material information about relevant market data, not limited to but including comparable sales, and current listings, in your neighborhood.

If the value of your home rapidly decreased soon after you bought it, The Coyote Law Firm may help you recover your loss. The Coyote Law Firm has a 27-year history of representing average people, just like you, who were tricked into buying a home by unscrupulous agents. Nefarious schemes, such as your real estate agent securing financing and withholding appraisal reports, may have been the cause for your loss.

Contact 1-811-THE-COYOTE to see if you are entitled to damages.
As a matter of policy, I almost never let anything this short through the sieve. It's amazingly difficult to do work that matters in so few words. But I knew when I saw this post on Friday night that it would win the Peoples' Choice Award. Why does Brian Brady make the Short List so regularly, and with so many different posts? Because he knows what makes the frog jump, that's why.
If you didn't check out this week's nominees for The Odysseus Medal, you should.
We have a brand new tool for promoting the long-list of Odysseus Medal nominees. The long-list will be shown in that little gizmo until the current week's awards are announced — meaning now — and then I'll update it with the new week's nominees. This is link-love back from BloodhoundBlog, but my reason for building the tool is to promote the best ideas in real estate any way I can. To that end, read this post so that you can learn how to echo the long-list on your own site.
And as always, if you bespy a thing of beauty, nominate it.
Deadline for next week's competition is Sunday at 12 Noon MST. You can nominate your own work or any post you admire here.
Congratulations to the winners — and to everyone who participated.

Technorati Tags: blogging, real estate, real estate marketing
9 comments