I was talking to Teri Lussier in email last week about Desert Daisies, an annual wildflower you find in the Sonoran Desert. People harvest the seeds and bring them home, and the flowers will eventually take over the whole yard — for the few weeks they're around.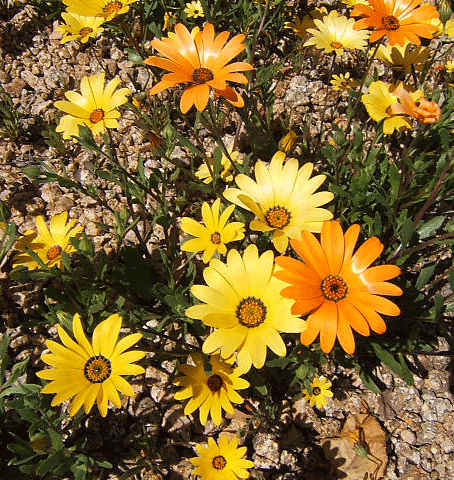 Beautiful little clarions of Spring, announcing in advance the blossoming of the citrus trees — when Phoenix is at its ultimate perfect best and god himself is green with envy.
When I picked Teri to be my partner in last Spring's ProjectBlogger competition, I chose better than I knew. I admired her spark, her spunkiness — what the Irish might call the soul of a poet. But I could not have foreseen her depths — although I have been more than delighted to discover them over the last year. I hope BloodhoundBlog has been good for her. I know she has been very good for BloodhoundBlog. Working here and at TheBrickRanch.com, she has blossomed into a powerhouse weblogger.
So it's a delight for me to announce that Teri Lussier is the first person to win The Odysseus Medal, The Black Pearl Award and The People's Choice Award all in the same week.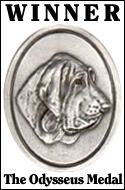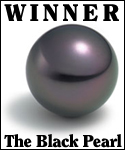 The winning entry? Zillow creates the end of the world as we know it, and I feel fine, of course.
I know some poor benighted soul will have to go digging for evidence of corruption, so I will tell you now that the fact that Teri and I happen to be on the same side of the issue of real estate licensing had nothing to do with my choice. She hit not just a home run but a grand slam with her essay, and the position she took says nothing at all about the quality of her work — except insofar as writing the heartfelt truth puts the writer at one with the gods.
I normally quote from winning entries, but, in this case, I want you to go and read Teri's whole post. Print it out and tape it to your monitor. Inscribe it into your mind as a particularly worthy example of the truth well told.
This is a truly remarkable achievement by a truly remarkable talent. I am so glad I got to be a part of it.
If you didn't check out this week's nominees for The Odysseus Medal, you should.
We have a brand new tool for promoting The Long List of Odysseus Medal nominees. The Long List will be shown in that little gizmo until the current week's Short List is announced and then I'll update it with the new week's nominees. This is link-love back from BloodhoundBlog, but my reason for building the tool is to promote the best ideas in real estate any way I can. To that end, read this post so that you can learn how to echo The Long List on your own site.
The Long List also has its very own weblog, a link blog of the latest Long List nominees as they are nominated. Feel free to visit, but probably the best way for you to keep abreast of the best in real estate weblogging is to subscribe to The Long List RSS feed.
And as always, if you spot a breathtaking Daisy in the deserts of the mind, nominate it.
Deadline for next week's competition is Sunday at 12 Noon MST. You can nominate your own work or any post you admire here.
Congratulations to the winners — and to everyone who participated.

Technorati Tags: blogging, real estate, real estate marketing
16 comments