We got to go to StarPower this year as guests of Russell and Wendy Shaw, which was very gracious on their part and positively dispositive on ours: We could not have made the trip without them. I'll write more on our StarPower experience, because we came away with some very interesting ideas to play with.
For now, I want to talk a bit about Orlando. It was my first time there, and I might have passed on StarPower if I hadn't had the secondary objective of getting the lay of the land in the Magic Kingdom. In fact, we didn't even see anything of Disney — other than Disney-dazed kids, that is — but we got a very good feel for the area around the Orange County Convention Center where BloodhoundBlog Unchained in Orlando will be held.
Here are some photos, just for fun: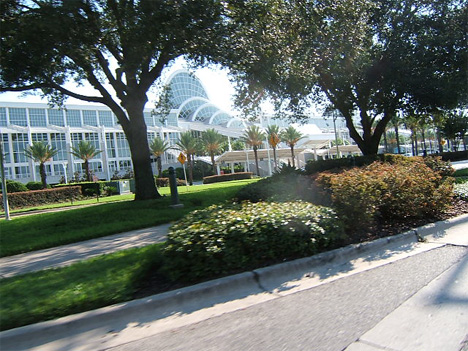 This is the North/South building of the Convention Center. It's immense, but, even so, it's much smaller than the West building.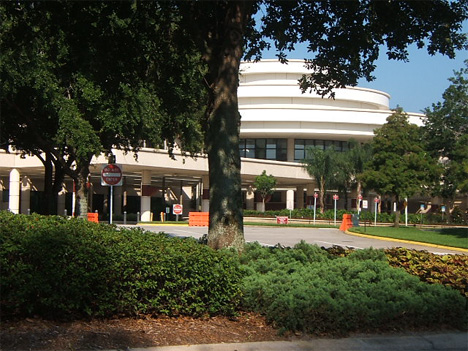 This is just the main entrance to the West building. This is where you will find the trade show floor of the NAR Convention. The NAR has also reserved all of the available meeting space in the nearby hotels, to what end I do not know.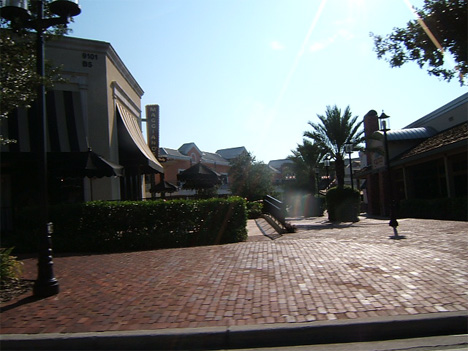 Everything you're seeing here is along International Drive, a fun, walkable commercial district lined with hotels, restaurants, shops and other attractions.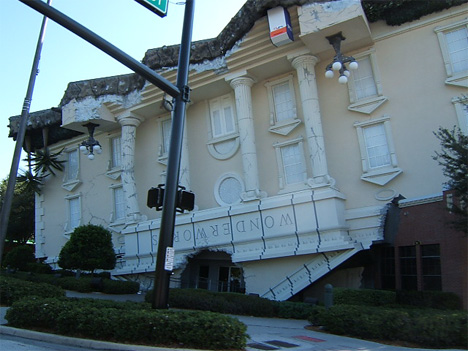 Here's a little bit of International Drive's whimsy. StarPower was held at a huge Ritz Carlton/JW Mariott golf resort, but we stayed in a hotel off of International Drive. We had a rented car, and I can navigate with some confidence in this Southwest quadrant of greater Orlando.
We're Realtors, and we never go anywhere without looking at the real estate. Friday night while I was negotiating the sale of one of our listings, Cathy was in a state of complete rapture as we drove very slowly along South Bay Drive. If you're looking for a place to play Google StreetView games, this is it.
Orlando in July was surprisingly pleasant. In November, it should be simply heavenly.

Technorati Tags: BloodhoundBlog Unchained, real estate, real estate marketing, StarPower
7 comments