It's been a Redfin week for us. Kris Berg recorded her podcast with Glenn Kelman last week and I spent much of my spare time this week dealing with it. Allen Butler dealt with the audio quality, and then Cathleen and I went through the recording, pulling out apposite quotes for my own post.
I think we did the BloodhoundBlog idea credit, though: Kris demonstrated that an informed insider can ask much more pertinent questions, digging much deeper, than can mainstream journalists.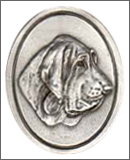 I'd like to cite another Redfin post as the first-ever recipient of the Odysseus Medal. Marlow Harris of 360 Digest gave us "Thank you, Mr. Kelman" yesterday, and I think it is a particularly good example of the real estate weblogger's art.
Marlow has been on top of Redfin from the very beginning. Some of my first links from BloodhoundBlog were to Marlow's Redfin posts. But all that notwithstanding, yesterday's post was excellent irrespective of content: Rich in detail, peppered with links, written in an engaging, can't put it down style. This is a level of quality unsurpassed on the RE.net.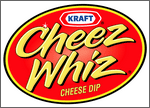 And the winner of this week's Cheez-Whiz Prize is… Redfin.com. I have never bought Kelman's charm offensive, and events since Kris Berg's interview seem to bear me out. (As a side note, Cynthia Pang, Redfin's PR maven, was nothing but sweet and painstakingly efficient throughout this process.)
First, to claim to have reformed is easy, it's the actual reforming that's hard. We are what we do, not what we say we do. A common dodge of recidivist miscreants is the insistence that their behavior is not bad, it is your own misunderstanding of the good intentions motivating that behavior that is at fault. If you listen to the podcast, you will hear Kelman resort to that defense again and again.
Can you hear Eric Burden singing? "I'm just a soul whose intentions are good. Oh, Lord, please don't let me be misunderstood." The song is about a wife-beater. It's worth your while to remember that style of rationalization for egregious behavior.
Abandoning whatever hope he might have had to extend an olive branch to the rest of the real estate industry, in The Los Angeles Times Kelman said: "Regular folks resent what agents charge. Soon the industry will be seen as bad as Big Oil or the tobacco companies."
Having listened to the podcast, Steve Berg, Kris' husband and business partner, came up with his own list of very cogent questions for Redfin. These Kelman dismissed as "talking trash". This is the fallacy ad hominem, of course. "Trash talk" is white noise, where Berg's post was devastatingly serious. It is reasonable to surmise that Kelman hopes to dismiss Berg's questions because he cannot answer them.
By posting Days on Market, Redfin.com is already violating the rules of the nine Southern California MLS systems it just joined. Kelman speculated yesterday about crafting a further violation of MLS rules.
Oh, Lord! Please don't let him be misunderstood. Redfin.com is less a business than a malicious prank. It cannot exist unless the rules it routinely violates are routinely upheld by everyone else. As an example, how long would Redfin last as a listing brokerage if every buyer's agent insisted that buyers interested in Redfin listings contact the listing agent directly for a showing? As with every sort of criminal, Redfin's crimes are only made possible by the nearly-universal honesty and good faith of everyone else. As Kelman himself asked in Kris Berg's interview: "What if the parasites had to eat the parasites?"
Arguably, this week's award is really a Sleaze-Whiz Prize. Redfin.com qualifies for the more benign Cheez-Whiz Prize because, at bottom, its business model is absurd. Real estate brokerage is a difficult business even when conducted by people who understand it. Redfin.com is the perfect geek disaster in the making: The hubris of a near-infinite ignorance presuming to reinvent a wheel it never bothered to understand in the first place. Sic semper scelestis…

Technorati Tags: blogging, disintermediation, real estate, real estate marketing
Related posts:

Redfin.com's Glenn Kelman issues a non-apology apology: This is what it sounds like when pigs fly . . .
When will the National Association of Realtors stop sucking away the lifeblood of American taxpayers? Like all parasites, when it kills the host.
13 comments