(I was going to award The Cheez-Whiz Prize to Google's applications suite, but I decided not to bother. I do think it's silly to go from centralized processing to distributed processing and then back to centralized processing, but I can understand why people might do just about anything to get away from Microsoft.)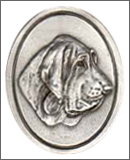 This week's Odysseus Medal goes to Matt Carter of Inman News for his four-part series on real estate weblogging.
Part I appears today, with the other three parts appearing later this week. The articles will go behind Inman's pay wall, so if you want to see them for free, hop to it.
Dustin Luther at Rain City Guide writes about the series, also, along with details about a Blogger's Connect later this year at Inman Connect.
Carter's series explores real estate weblogging at amazing depth, and I would say so even if he hadn't given BloodhoundBlog a big write-up. The articles explore work being done by many of the better-known names in the RE.net, including BloodhoundBlog contributors Kris Berg and Dan Green.
For my own part, my hat is off to everyone who got to be a part of this series, and to the RE.net as a whole. And most especially to Matt Carter, who has given us a lovely portrait of where we are now…
Technorati Tags: blogging, real estate, real estate marketing
Related posts:

2 comments