Looking for the ultimate status symbol in Scottsdale? Drive a Porsche. In Manhattan? Maybe a co-op on Central Park West — and a Porsche. But in Seattle, if you want to make heads turn, get yourself some venture capital funding.
Estately.com co-founders Galen Ward and Douglas Cole join that rarefied company today, snagging $450,000 in angel round funding. What that means is that "a small group of online entrepreneurs" believes the company is worth at least $4 million on resale. The funding — to be used to expand into other states — is no doubt welcome, but it comes with an added pressure to work miracles.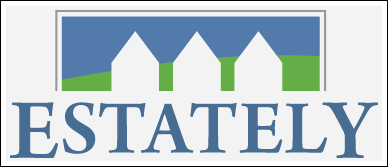 From the company's press release:

Estately.com is the leader in location and lifestyle real estate search, allowing users to search from over 45,000 Western Washington homes and condos using unique search features; users can search for properties a quarter mile from specific Metro bus and Sound Transit light rail lines, users can search inside or nearby neighborhoods, zip codes or cities, and users can use text search to narrow their MLS-based home search down to "Tudors," "fixers," "short sales," or "pre foreclosures" without registering on the site. Estately.com also brings searchers information on the closest local schools (including school scores), parks, transit stops, and restaurants for every property in its database. Anyone interested in real estate can track property price changes on individual properties or on area-wide searches and can store (and search for) private notes on any property.

When a real estate seller or shopper is ready to work with a professional, they can anonymously get competing offers from pre-screened and hand selected professionals in their area – no name or phone number required. Estately rigorously screens the agents allowed to participate in the program – Estately combines a powerful in house Realtor ranking system, using the same MLS data displayed on the site, with interviews and reference checks on every agent in the program. All participating Realtors have over 5 years experience unless they come highly recommended by a verified client, have considerable experience in the locale, and have received positive reviews from previous clients. In the current down market, having a professional who can help get the presentation and the marketing on a home just right and an agent who can identify properties that are not grossly overpriced makes a huge difference for home sellers and buyers.

The new funds will be used to allow Estately to grow into new markets, further expand on Estately's feature base, and build out distribution channels.
Estately.com has always been the little engine that could among the map-based Realty.bots. Because it has lacked the national reach of the better-funded players, it is easy to overlook. But Estately has always been at the leading edge for search technology. Galen Ward (a BloodhoundBlog contributor, it should be noted) shared a few very cool searches with me:
Like Redfin.com, and unlike Zillow.com and Trulia.com, Estately.com is a real estate brokerage with full MLS access. It's business model is based on connecting buyers and sellers with a cadre of preferred Realtors, who compensate Estately for the introduction.
Where will Estately be taking its $450,000 investment? My guess is to that big, juicy orange two states south from Washington.

Technorati Tags: disintermediation, real estate, real estate marketing, technology
Related posts:

5 comments