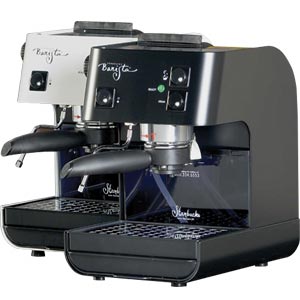 We have the graphite version, very elegant. I buy the beans out of the silver bag at Starbucks, never the pre-packed stuff. Number 2 grind. Number 1 (Turkish) works, but it's too easy to pack down, and then it burns. The number 2 grind is on the edge of being too loose, so sometimes the crema is a little foamy, but the flavor is excellent. I make double-shots, two of those for me, plus half-a-cup of steamed milk. A very eye-opening cup of coffee…
Thanks to everyone who came to watch us play. If you've left email or comments for me, I'll get to them Wednesday.
Thanks Ardell.
Thanks Sellsius°.
Thanks Kevin.
Thanks Jon. The Property Monger Rocks!

Technorati Tags: blogging, sellsius 101, real estate, real estate marketing
Related posts:

7 comments