Archive for the 'Want Bigger' Category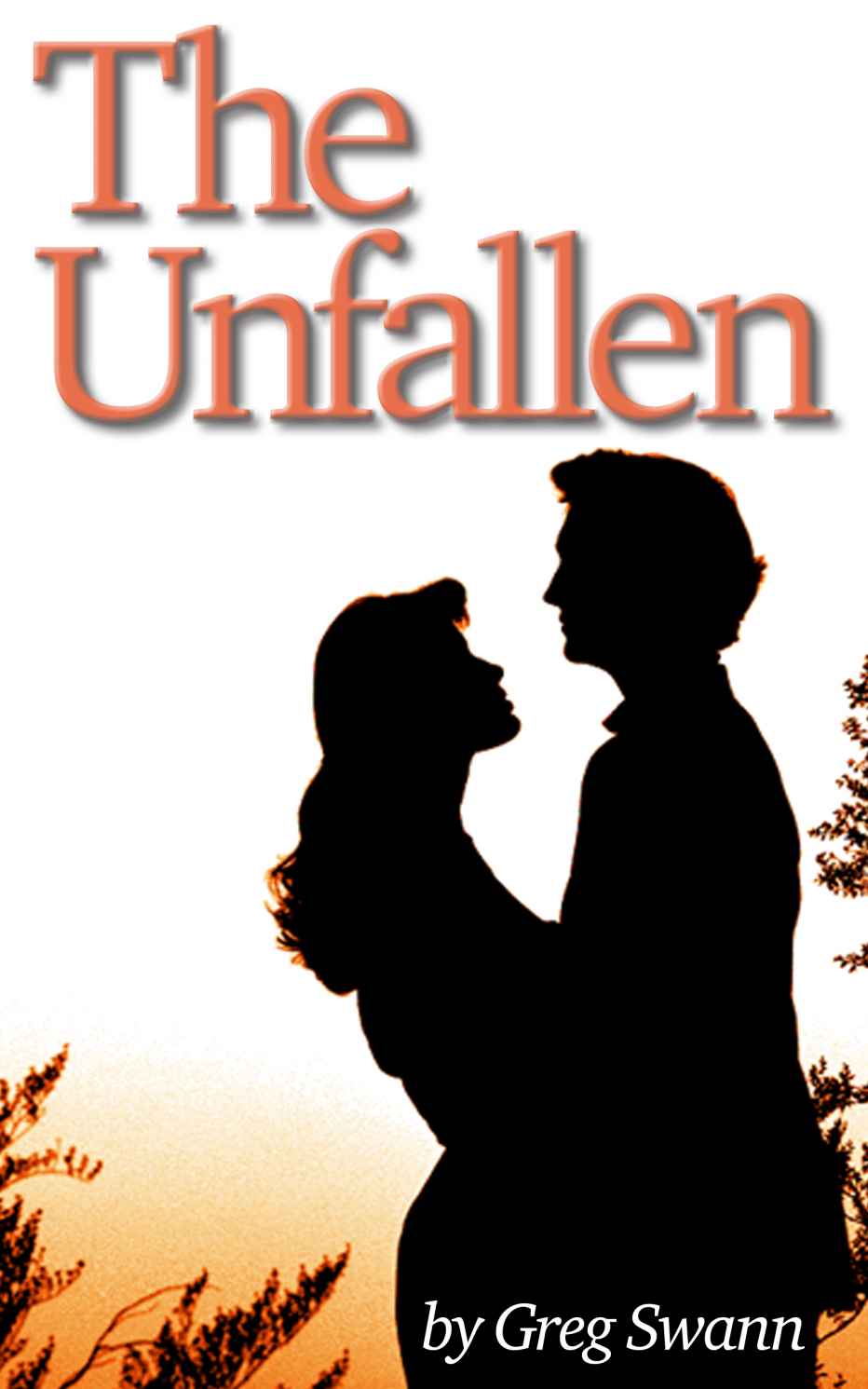 My novel The Unfallen
is now available as an Amazon Kindle eBook. Here is the way I blurbed the book when I wrote it:
The Unfallen is a very sexy book about philosophy and a very philosophical book about love and longing. It's written about and for smart, productive people who live to love their lives…
I can summarize it Ari Gold-style with three quick synopses:
1. It's a very romantic novel about philosophy.
2. It's a send-up of genre romance fiction, a literal inversion of the bodice-ripper how-to book called "Adventurous women, dangerous men."
3. It's fifty shades sexier, celebrating the splendor of real love, not the squalor of degradation.
Here's an extract from The Unfallen
, the poem that was the instigating cause of my own marriage:
you come to me by starlight
in a gown of gauzy white
your sacraments revealed concealed
high priestess of the night

you whisper vespers whisper prayers
whisper vows of faith and fear
in still and silent grace you stand
as i in trembling awe draw near

i kneel in worship grasp your hand
press it to my searing lips
pray god to know the endless peace
flowing from your fingertips

you come to me in night divine
your glory lit by crowning gold
you consecrate by hungry glance
devotion's heat in evening's cold

you come to me i kneel i stand
you lay me on the dewy ground
you guide my worship guide my hands
lead my heart your heart to sound

you speak to me with loving grace
you catechize in passion's glow
you reach you teach you seethe and burn
and i am blessed by truth to know

you come to me in gauzy gown
high priestess of the night
i lay in awe in faith in fear
lifted to your heaven's light
I want you to buy this book, but before that, I want you to help me promote it. If you'd like a free review copy, just say so. The quid-pro-quo is that I will want you to write a review of The Unfallen at Amazon.com. And I would love it if you would recommend the book to your warm network by email, blog or Facebook.
My vow: The Unfallen
will more than repay your involvement in the form of a happier, sexier, more-fulfilling marriage. That's what I wrote it for in the first place, as a roadmap to my own Splendor.
1 comment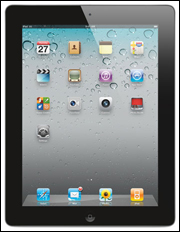 I got an iPad 2 Friday, my spiff for hitting my earnings goal ($1,000 per day, if you're keeping score at home) in April. The dogs have written a ton about the iPad since its introduction, and my plan is to write a ton more as I get used to this little box.
Here's my deal: How can I make a grand a day every month? How can I push that up to five grand a day? I'm on the move all the time. And I'm tethered to my desk all the time. And I need a way of reconciling that contradiction.
My MacBook went a long way toward dealing with this problem — and may the lord rain his blessings down upon Ronald MacDonald and all the other providers of free WiFi linkage. But a laptop wants too many resources to be universally useful.
How so? If I'm away from free-WiFi-land, I need to plug in an air card and wait for it to initialize. Not only that, I need a flat surface, and I need to give the laptop itself time for house-keeping. Plus which, I always need to nurse the battery, which makes me reluctant to use it for blue-sky purposes, for fear I'll be powerless to deal with mission-critical problems later on. Still worse, I have to schlep the damn thing around — which makes it much too easy to leave behind.
The iPad takes away all of those problems:
WiFi plus 3G means instant-on internet virtually everywhere.
I can actually use it in my lap in my car — without moving to the passenger seat.
Ten hours of in-use battery life leaves me at little risk of running out of power — and the two iPhone power cables I already have in my car will both fit the iPad, as well.
And the iPad is almost too easy to carry: The size and weight of a magazine.
All that's great, but it's not as if the iPad does not introduce complications of its own. I'll be going through everything in detail as I integrate the new machine into my praxis, but I'll touch on a few difficulties now.
Here's what I'm looking for from the iPad as my day-to-day front-line computer:
Email: This is job one, and I'll be fully satisfied if the iPad takes away my enduring email paranoia. What I want is a way of dealing with my email as quickly as possibly, all through the work-day. The iPhone was inadequate for this chore, and the laptop too cumbersome. I've set up our mail servers so that every incoming email addressed to me is echoed to the iPad, while still being sent to its intended email account. I see everything I should see, and I can take action on most of my mail almost as soon as it comes in. This not only makes me much more productive in junk time, it makes me much more efficient at staying in touch with my clients.
MLS: This is a small problem that promises to get smaller over time. FlexMLS is just using its main web site for the iPad, rather than building a mobile site or a dedicated iPad app. This is not great, but it's far from awful. Many less-used functions don't work properly — and I'll document these going forward — but saved searches and shopping cards work as expected, and it is possible to use a skein of listings as the paperless "planos" for a showing tour — as I did on Saturday. Location Services is unavailable, so there is no easy answer to the dreaded "What about that one?" question. But the simple ability to vector directly from the MLS listing to the tax records or the terrain map or whatever — having the live MLS in my hands as I show — this just kills.
FTP: My camera is always with me, and my file server never sleeps. Link the two together, and I can build engenu pages from the road, without having to wait to get back to the office. Even better, an assistant can build engenu pages from the car, while the buyer and I are looking at the next house. I have an FTP client for the iPad, and I like the way it works, but I haven't tried the whole procedure yet: Photos to the server by FTP, then engenu in Safari to make the pages, then email out to the client. I have zero doubt this will work, I just haven't done it yet.
ZipForms: Ugh. Urf. Ick. They have an iPad client, so the web site does not work from Safari. Just that much is stoopid, since it would be nothing to distinguish the iPad from the iPhone and let the iPad run on its own hugely-web-adept web browser. That's bad enough, but the iPad client itself is beyond lame. It's a bullet-point product, a piece of junk cobbled together so the ZipForms marketing reps could say, "Oh, yes, we support the iPad, too, just like the other guys." Bill Gates himself could not have engineered a more useless piece of shitware. I will have more to say about this, but this one (lack of a viable) product will prevent my MacBook from being able to stay home as I had planned.
DocuSign: Very robust iPad client, very smart use of the technology. Alas, the utility for me will be limited by the clusterfrolic cited just above. Even so, for follow-up stuff — and for my never-ending broker-initialing chores — the DocuSign client will be a big win. An Bui, if you're looking in, I will be happy to help y'all put the ZipForms dipwads out of business.
The iPad itself is not without problems. As an example, there is no easy way to save an attachment from an email, which again limits the utility of the DocuSign client. This is pure thoughtlessness on Apple's part — yes, I said it! — the failure to distinguish the small email form factor on the iPhone from the life-size form factor on the iPad. Want proof that this is actual Microsoft-style thoughtlessness? Even though the iPad has no built-in phone (argghhh!), iTunes still transmits your stored library of ringtones when you sync.
I'll have lots more to say about all of this — the Ipad, how I'm using it, what I love and what I hate, other apps I like, love or loathe, etc. — in the coming months. To that end, I've added two new categories, and I encourage other folks writing here to make use of them, as appropriate:
myPad will be devoted to using tablet-based computers for real estate.
Want Bigger will be concerned with identifying and correcting errors in products, software and business ideas.
This is an adventure for me. I've wanted all of this for a long time, and I am just that close to being able to do everything I want from the road. It will be interesting to see how long it takes me to plug the remaining gaps in my praxis.
24 comments