Archive for the 'General' Category
From the Arizona Republic:

Arizona's job picture brightened considerably with an increase of 19,500 jobs in April, the largest number of new hires in the month of April since 2005, the Arizona Department of Commerce reported Thursday.

The state's unemployment rate fell to 9.5 percent in April from 9.6 percent in March and remained below the national rate of 9.9 percent.

The overall number of non-farm jobs was still below the level a year earlier, but by only 1.6 percent. The over-the-year job losses have been shrinking steadily since August.

Many of the new hires were at leisure and hospitality businesses — which include hotels, resorts, restaurants and bars — and at retailers, temporary-service agencies and the U.S. Census Bureau, said Rick Van Sickle, a department analyst.

For the second month in a row, the leisure and hospitality sector had the highest gains. It added 5,000 jobs in April.

"There's an indicator of some confidence," Van Sickle said. "It looks like people are starting to spend discretionary money, at least last month."

Unfortunately, hospitality businesses are the most vulnerable to travel boycotts announced by cities and groups objecting to Arizona's new immigration law that takes effect July 29.

The law makes it a state crime to be in the country illegally. It states that an officer engaged in a lawful stop, detention or arrest shall, when practicable, ask about a person's legal status when reasonable suspicion exists that the person is in the U.S. illegally.

Van Sickle said the department would not be able to accurately track the effects of the law because the job data it collects is not that detailed and the number of hospitality workers typically falls as hot weather approaches.

"There's boycotts. There's buycotts (efforts to get people to buy Arizona products to protest boycotts). There's counter boycotts. There's hot weather coming. There's all those factors that are going to come into play," he said.
No comments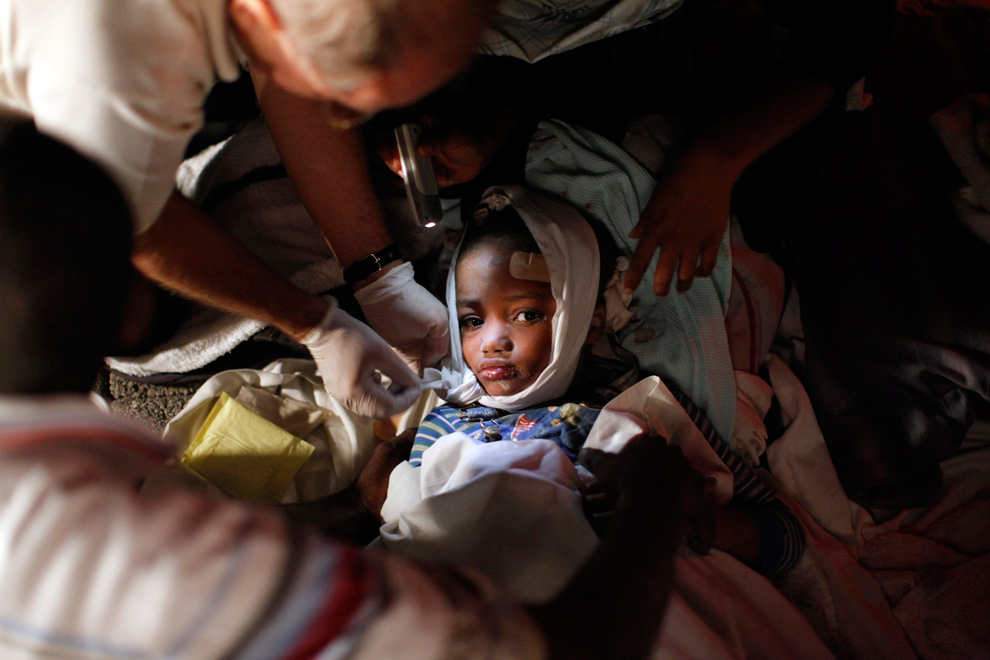 Tom Vanderwell, who writes with us at BloodhoundBlog, our national real estate industry weblog, adopted two of his children from Haiti. He has long been involved with the orphanage there, even setting up their weblog: God's Littlest Angels in Haiti.
Since yesterday's earthquake, Tom has been working continuously with the orphanage's staff, both to make sure they have what they need right now and to help them prepare for what seems likely to be a surge in orphaned children.
No doubt there are a lot of people appealing for your help right now, but Tom's efforts could produce the most immediate and yet also the most lasting impact.
Read his post about the Haitian relief effort at BloodhoundBlog. And then, if you can, push the PayPal button at the bottom of that post to make a contribution.
There's so little we can do, really, at times like this. But that little bit we can do can make a big difference to people who have lost everything — maybe even their parents.
1 comment