Archive for October, 2010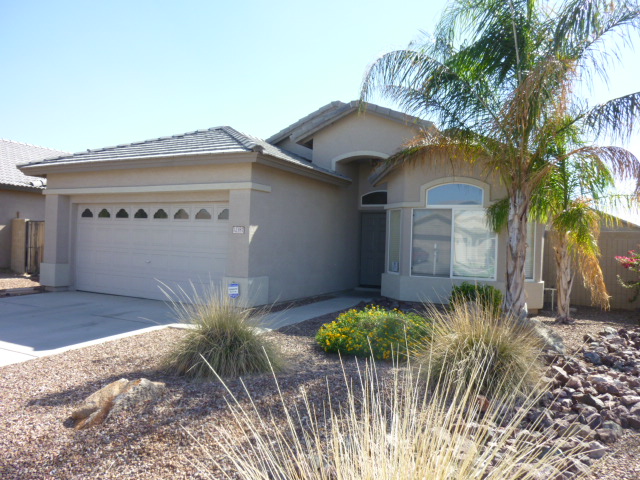 I pick properties that rent quickly and stay rented to premium tenants. I know what works for rental properties, I know what they will rent for and how much to pay in acquisition costs. Handyman Mark Deermer whips them into shape in scratch time, so we can minimize vacant days. Our track record is excellent.
Phoenix is crawling with investors who are making spectacular mistakes — buying bad houses in the wrong neighborhoods and dealing with the headaches of too much competition and inadequate rents.
These are better choices for Phoenix-area rental home investors, by far. I know exactly what I want, and I'm always shopping for new opportunities. If you would like to be a subscriber to my shopping list, say so.
No comments
The Arizona Republic has taken to calling a bottom to the Phoenix real estate market about three times a month.
Like this: A certain subset of high-end homes are selling for more than expected, so the sour market must be over. New home builders are making brass-band noises by press release, so the drought must be ending. The number of homes listed as Sale Pending is rising, so happy days must be here again.
All of this is false, alas. We track the broader market, month-by-month, and allowing for silly tax-credit tricks, the long-term trend of the Phoenix real estate market has been downward since December of 2005.
Here's the big picture, minus the hype:
Those are bread-and-butter suburban tract homes, so your mileage may vary — slightly. But with the exception of niche products — high-demand Scottsdale condominiums and some age-restricted housing — that's a pretty clear picture of the real estate market as a whole in the Valley of the Sun.
Here are the past 13 months under a microscope: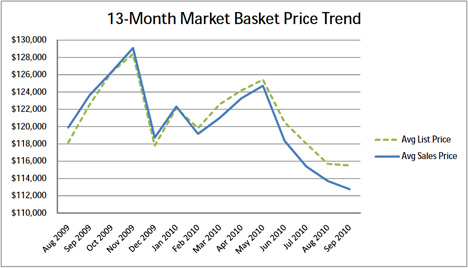 I've been saying for years that no one should overpay in this market, but you can see for yourself that tax credits make people do foolish things. But what's most interesting to me is that the gap between listed price and sold price is growing.
In other words, this market likes hard bargainers.
The bottom line? It's a great time to be a buyer or an investor, it's a lousy time to be a seller, and we are a long, long way from living in a healthy real estate market.
You can track our numbers as we record them here: The BloodhoundRealty.com Market Basket of Homes.
Better yet, you can see what you can get for your money — or for your house — by giving us a call or making a showing or listing appointment. Drop me an email or phone me at 602-740-7531 and let's figure out how to take best advantage of this real estate market — as it really is.
No comments