Archive for September, 2013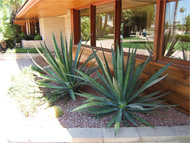 With the recent surge in home prices, for the first time in years it matters how you market your home for sale in Greater Phoenix.
Lender-owned homes are sold like a grab-bag of garbage, take it or leave it. And while short-sellers might want to do a better job of marketing, typically they just don't have the cash needed to do the job properly.
But now many homeowners in Phoenix, Scottsdale, Paradise Valley and the suburbs of Metropolitan Phoenix have equity in their homes. They have a chance to make some money when they put their homes up for sale.
And that little fact makes all the difference…
Why would you want to mount a serious marketing effort to sell your home? To sell it faster, for more money, with less hassle and to a better-qualified buyer.
Marketing always matters, but when the seller has equity on the closing table, a good marketing effort can pay off at $10 to $1 — or better.
We wrote the book on selling homes in Phoenix, a comprehensive, deeply detailed guide on what works and what doesn't. If you're thinking about selling, let's talk about why marketing your home for sale can make all the difference.
No comments