Welcome to 10309 West White Mountain Road: Your own private golf retreat in the heart of Sun City...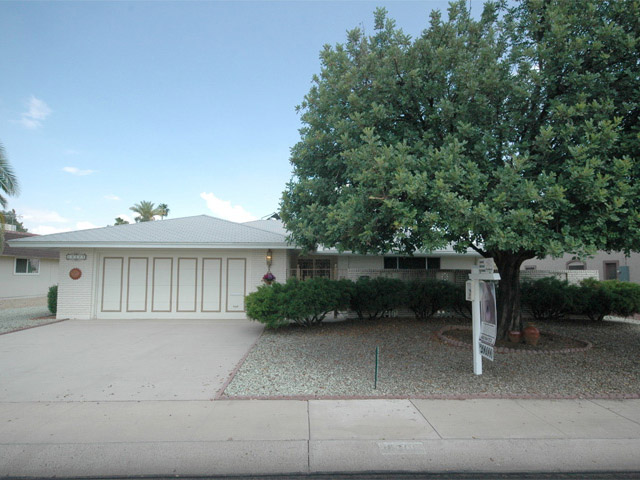 Welcome home! This is where you will write the next chapter of your life's adventure. You'll have a deliciously shady front patio from which to connect with your neighbors. And you'll stand in awe of the unlimited horizons of what you would think is your own private golf course. This home has everything -- including three full bedrooms, so you'll have plenty of room for guests. All it's missing is you... Offered at $200,000.


Where the heart is...
Our homes are structures, shelters, domiciles. But the idea of a residence encompasses so much more than mere tentage -- mere respite from heat and cold and wind and rain and the relentless summer sun. If all we needed was a place to escape the elements, we might just as well live in insulated barns.
But your home -- your residence -- is much more than that. It's love and marriage and family, of course, home and hearth, kith and kin. But at a more fundamental level it is a
reflection
of who you are, an enduring stake stuck into the earth that declares to all:
This
is who we are, this is what we believe in and stand for and cherish.
This is not
where
we live, not
how
we live. This structure, this shelter, this domicile -- this home --
is
our lives, as much an essential part of what we are as our heads, our hands, our hearts.
Home is where the heart is? A home like this is the beating heart of lives lived wisely and well.
Follow the links in the sidebar above to see
dozens
of photos of this wonderful home...