Welcome home... to 56 West Willetta Street, Phoenix, AZ 85003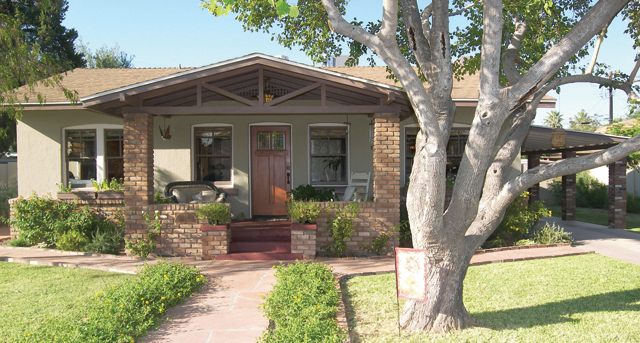 This is a Phoenix that time forgot. A roomy, luxurious 1920 Craftsman bungalow on a lot-and-a-half in the Roosevelt Historical District. A quiet, tree-lined street. A shady porch. A stately hearth. A heated pool and spa.

Inside you'll find a gourmet kitchen and a huge master suite with a jacuzzi in the master bath. And yet the home has kept its historical integrity. Beautiful maple hardwood floors, double hung windows, all with Craftsman attention to detail. And a beautiful, professionally-landscaped yard.

Are you exiled in some vast suburb, lost in a sea of sameness? No, you're right in the heart of town! Your home is a unique gem set in a bucolic splendor - and yet you're just a few steps away from the library, the art museum, the light rail.

A simpler, better life awaits you here. Make this unrepeatable home your own today...

This site is rich in content, and we want you to explore every detail about this home. But we have documented this property twice before, most recently in 2005. Click on the link to see the web site we built for this home in 2005.

And if you'd like to find out more about our unique real estate marketing strategy, take a look at everything we do to list historic, architecturally-distinctive and mid-century modern luxury homes for sale.


Exploring this remarkable home...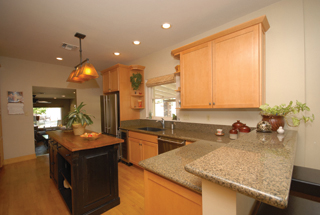 Mid-way between Phoenix the dusty railroad town and Phoenix the vast paved suburb there was a heavenly oasis in the middle of the desert. Welcome back to that Phoenix. If you pursue the links in the sidebar, you will discover everything we know about it. Better yet, see it for yourself. Call Greg Swann to set up a showing:
602-740-7531.
We're going to talk about this home in detail, but here are the critical details in condensed form:
Where the heart is...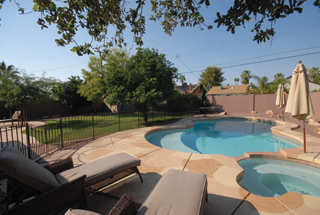 Our homes are structures, shelters, domiciles. But the idea of a residence encompasses so much more than mere tentage - mere respite from heat and cold and wind and rain and the relentless summer sun. If all we needed was a place to escape the elements, we might just as well live in insulated barns.
But your home - your residence - is much more than that. It's love and marriage and family, of course, home and hearth, kith and kin. But at a more fundamental level it is a
reflection
of who you are, an enduring stake stuck into the earth that declares to all:
This
is who we are, this is what we believe in and stand for and cherish.
This is not
where
we live, not
how
we live. This structure, this shelter, this domicile - this home -
is
our lives, as much an essential part of what we are as our heads, our hands, our hearts.
Home is where the heart is? A home like this is the beating heart of lives lived wisely and well.
Follow the links in the sidebar above to see
dozens
of photos of this wonderful home...