Jan. 17, 2009: A pocket history of production home-building in the Phoenix-area
Production building of homes in the Valley of the Sun began in 1938. Before then, homes were one-off affairs, each one built like a tailored suit. If you tour these old homes, you can see builders playing with the techniques that would lead to production building.
The big breakthrough was the concrete slab foundation. Older homes in the Phoenix area are constructed on built-up foundations, just like homes back east. But because Phoenix doesn't suffer hard freezes in the Winter, it was possible to pour a slab, then build the house atop it.
The benefit? If you could grade the land to a level plane, you could use the same plans over and over again. Starting in 1938, production homes -- you might call them subdivision or tract homes -- began to spring up all over the Valley.
Two-bedrooms, one-bath at 900 square feet was a common footprint. The move-up model was three-bedrooms, one-bath at 1,100 square feet. An evaporative cooler on the roof and a wall heater in the hallway between the living room and the bedrooms. The walls were plaster at first, but this soon gave way to drywall.
These building techniques were perfected just in time. The end of World War Two was the beginning of the huge and on-going growth surge in the Valley, and production builders could not put up tract homes fast enough.
There was a mason's strike in Phoenix in the mid-seventies, with the result that builders switched from block-construction to wood-framing.
"Stick" houses were even cheaper to build, and wood-frame roof trusses made possible the kind of soaring vaulting and unimpeded sight-lines we expect in modern homes. Generally speaking, the interior walls in a production home can be moved or removed at will.
People can be hypercritical of the sameness of production home construction, but it was of a piece with twentieth-century mass manufacturing. Because builders learned how to contain costs and build efficiently, it was suddenly possible for ordinary people to be able to buy brand-new homes.
---
Greg Swann is the designated broker for BloodhoundRealty.com, a full-service Metropolitan Phoenix real estate brokerage. This article originally appeared in the West Valley regional sections of the Arizona Republic.
Spread the word: Click here for a printer-ready version of this column.
Or: Steal this book: I've written over 200 of these real estate columns. They are consistently one of the most popular features on our blogs. Many of them are dated and/or entirely Phoenixocentric. But many others are timeless and generic. If you want to use any of my columns on your weblog or web site, feel free. Three rules: Don't change my text, credit me as the author and give me a link back to http://www.bloodhoundrealty.com/ with appropriate anchor text. Something like this, perhaps:
<a href="http://www.bloodhoundrealty.com/" target="_blank">
Phoenix Realtor Greg Swann</a> suggested I share this with you:
Am I link-baiting? You bet. The
quid pro quo
is free content for your site that pulls eyeballs and excites interest.

About BloodhoundRealty.com: Who we are and how we work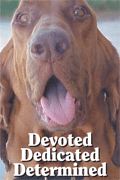 Why do we deliver so much more value for our clients? For one thing, it's a great strategy for marketing our real estate brokerage. But even before that, we love selling real estate, and we want to do the best job we can for our clients.
BloodhoundRealty.com is a boutique real estate brokerage working in Phoenix, Scottsdale, Paradise Valley and the Phoenix suburbs
. We would love to help you
buy a home in Metropolitan Phoenix
or to
sell the Paradise Valley home you already own
. If you're
relocating to Scottsdale
, we'll show you some hi-tech tactics we've discovered to save you time and money. And if your goal is to
invest in Phoenix-area rental homes
, we've helped dozens of investors realize their financial goals.
We work a
lot
harder than the agents we compete against. As an example, take a look at
everything we do to list historic, architecturally-distinctive and mid-century modern luxury homes for sale
.
No one
does the kinds of things we do, and we're just as detail-oriented -- and exuberant! -- when we work with buyers. Day by day, task by task, home by home, we want to get as close as we can to
perfect
performance as Realtors -- a virtual virtuosity in real estate representation.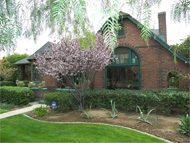 We write, too -- could you have guessed?
BloodhoundRealty.com is our main Phoenix real estate weblog
, but we also publish
Distinctive Phoenix, which is devoted to historic and architecturally-distinctive homes in Central and North Central Phoenix
, and
Distinctive Paradise Valley Homes, which is focused on the incomparable luxury real estate to be found in Paradise Valley
. Our most famous weblog, though, is
BloodhoundBlog, our nationally-focused real estate industry, marketing and technology blog
-- which puts us in the vanguard of hi-tech real estate brokerage.
But that's all just credentials. We're thoroughgoing Realtors, contemplative Realtors, innovative Realtors,
very
hard-working Realtors. We're definitely hi-tech Realtors, and the internet, surely, is the second best tool a Realtor can deploy -- and we use the internet better than
any
of our competitors. But the best tool -- always -- is integrity, and without integrity there is nothing.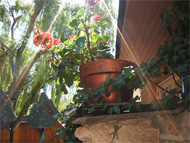 We believe in clear, detailed,
complete
communication. Where other Realtors might hope to dazzle you with pretty pictures, we bend over backward to tell you the whole, unvarnished truth about real estate transactions -- how they succeed and why they sometimes fail. It can be a comfort, at times, to 'leave it to the experts.' But real estate decisions can have very costly, life-long consequences. If you want to know every detail about your transaction, we want to share them with you.
Our passion is to do the best we can do, to find the best house at the best price, to find the best-qualified buyer for your home, to negotiate the best terms, to help our clients reach the best decisions, making the best possible investment. We're not about doing deals, we're about forging relationships. We want for you, as our client, to be so delighted by our efforts that you could not
conceive
of working with another Realtor.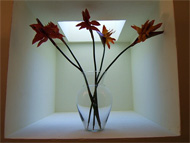 Above all, we are about family -- yours and ours. And while we might be a small business, there is nothing small -- or small-time or small-minded -- in the way we
do
business. We want to be your Realtor
for life
. We will do everything we can to make that happen.
Want to find out more?
Please do!
You can visit our main Phoenix real estate web site at BloodhoundRealty.com
or you can pick up the phone and dial
602-740-7531
. (Outside of Arizona? Dial 1-800-508-5430.)
Either way, we're proud Bloodhounds at your command -- devoutly loyal, smart, frisky and eager to please...
Our Current Listings
These are the homes we currently have listed for sale:
Our listings sell faster and for more money than homes listed by other Realtors. Why? Because we market our homes. We use the time-tested strategies used to sell cars, vacations, jewelry and cosmetics to make our houses irresistible to buyers. Want to know more about how we can help you get the best possible results for your home? Call Cathleen Collins at 602-369-9275 to set up a listing appointment.
Some of our favorite past listings
These are some of our favorites among the many homes we've listed for sale in the past:
Phoenix Luxury Real Estate
Scottsdale Luxury Real Estate
Paradise Valley Luxury Real Estate
Phoenix-area Rental Home Investment Opportunities