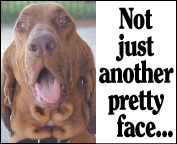 Put a Bloodhound Realtor
on the trail right now:

Outside of Arizona?
Dial 1-800-508-5430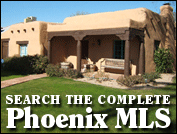 Hassle-free search of the complete Phoenix-area MLS system

Metro Phoenix/Scottsdale, AZ
Wednesday, May 25, 2016

Success Stories...
"I've been an admirer of the talents and ethics of Cathleen Collins for many, many years so when Greg Swann began admiring her talents also, I knew he must be a winner too. He proved me right.
A few years ago Greg spent hours and hours of quality time with my young son, helping him buy his first house. The education was invaluable. He went way beyond our expectations, referred us to a quality team for financing, helped us with contracting for a cement block wall to bring the home up to the neighborhood standard and generally made us feel great about the house we were buying.
Neither my son or I would think of going to anyone but Bloodhound Realty for trustworthy, quality, professional service." – Sally S
"Back three years ago now, I emailed Greg in Pheonix about buying three rental properties, we spoke on the phone, he got a bead on what I was looking for, and the very next day I had a collection of photos on about a dozen houses.
He helped me choose three, referred a loan company, and within less than a month we closed on all three -- sight unseen, He then referred a management company and dropped off the keys. Three years later and I have yet to see those houses in person -- and it's my goal to someday have Greg sell them for me -- still sight unseen.
Top to bottom and wall to wall, Greg's approach was: "what could Richard possibly want" and he went ahead and did it before I even new I might want it. He even paid for a warrantee on all three properties out of his own pocket -- something that would have never occurred to me.
The bad part? R/E licensing laws that don't permit Greg to operate nationwide. Otherwise, I'd never do an R/E transaction without him at my side, EVER!" – Richard N
"Just a quick note to compliment you on the quality of your MLS listing on Lundberg. I've been reading Surprise listings all day and your photos and comments are above all others. You've shown me how good an MLS listing can look." – Judy W, Realtor

Click here for more testimonials
or submit your own success story.

Our Valued Partners
Mortgage lender:
Logan Hall
Sallie Mae Home Loans
Title insurer:
Fidelity National Title Insurance
Home warranty insurer:
Old Republic Home Warranty
Home inspector:
Premier Inspectors of America
Wood inspector:
Pest Control Solutions

Visit Our Real Estate Newsletter
News and views about the
booming Phoenix residential
real estate market

Homeowner's Library
Buyer Tips
How much home can
you afford to purchase?
Great Schools.net ~ Free online guide to K-12 schools
Arizona Association of Realtors Home Buyer's Advisory
100 Questions and Answers About Buying a New Home
Seller Tips
Home seller's Guide to Success
Tenant Tips
Financing
Regulatory Resources
Arizona Department of Environmental Quality
Arizona Department of Real Estate (ADRE)
Environmental Protection Agency ~ Mold Resources
Home Inspector Info: ASHI/NAHI
Structural Pest Control Commission (SPCC)
US Department of Housing and Urban Development (HUD)
Fair Housing
HUD's Fair Housing/Equal Opportunity Web Page
National Fair Housing Advocate
Homeowners' Associations