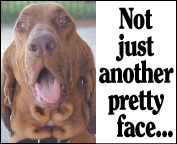 Put a Bloodhound Realtor
on the trail right now:

Outside of Arizona?
Dial 1-800-508-5430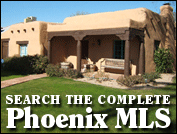 Hassle-free search of the complete Phoenix-area MLS system

Metro Phoenix/Scottsdale, AZ
Friday, March 6, 2015

Success Stories...
"I can't imagine more thorough and helpful service than was given to us by Greg and Cathleen. They both went far above and beyond what was expected. They even went above and beyond 'above and beyond.'
The listing on their website, the sign, the flyers... all of it was tremendous. I pity the foo' who doesnt use these two pros!" – Dave F
"I have been astounded at the levels of service that you have provided me and my son as he worked on purchasing his first home at age 23. Your advice and attention, teaching and mentoring have been invaluable. You've made a seasoned home-buyer of him with all the education provided in the course of the project. Your high ethics prevented possible mistakes and have resulted in a home that appears to meet his every need as a live-in owner, property manager, landlord and my needs as an investor. Your service is over-the-top and I will be happy to refer others to you whenever the chance arises." – Sally S.
"While I realize it's been a long time since you assisted my daughter with her real estate purchase, I just wanted to express my heartfelt thanks. You treated her with respect and actively pursued property which met her needs. You didn't treat her like a child and Katie sensed that immediately. You took her seriously (something which did not occur prior to her meeting you). The 'one year guarantee' your company offers has also been a tremendous help to her. I have no doubt that you will be a great success in your real estate business. You certainly have lived up to the "Bloodhound" name of your company. Thanks for helping Katie negotiate her first 'big buy'!" – Margaret K.

Click here for more testimonials
or submit your own success story.

Our Valued Partners
Mortgage lender:
Logan Hall
Sallie Mae Home Loans
Title insurer:
Fidelity National Title Insurance
Home warranty insurer:
Old Republic Home Warranty
Home inspector:
Premier Inspectors of America
Wood inspector:
Pest Control Solutions

Visit Our Real Estate Newsletter
News and views about the
booming Phoenix residential
real estate market

Homeowner's Library
Buyer Tips
How much home can
you afford to purchase?
Great Schools.net ~ Free online guide to K-12 schools
Arizona Association of Realtors Home Buyer's Advisory
100 Questions and Answers About Buying a New Home
Seller Tips
Home seller's Guide to Success
Tenant Tips
Financing
Regulatory Resources
Arizona Department of Environmental Quality
Arizona Department of Real Estate (ADRE)
Environmental Protection Agency ~ Mold Resources
Home Inspector Info: ASHI/NAHI
Structural Pest Control Commission (SPCC)
US Department of Housing and Urban Development (HUD)
Fair Housing
HUD's Fair Housing/Equal Opportunity Web Page
National Fair Housing Advocate
Homeowners' Associations