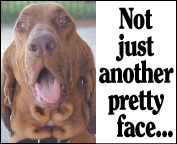 Put a Bloodhound Realtor
on the trail right now:

Outside of Arizona?
Dial 1-800-508-5430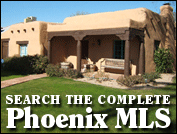 Hassle-free search of the complete Phoenix-area MLS system

Metro Phoenix/Scottsdale, AZ
Friday, September 30, 2016

Success Stories...
"While I do not sell real estate personally, I spend my days working at an office with them and working online with them to improve their marketing efforts.
Of all of the REALTORS that I have met over the years, when you meet people like Greg and Cathleen, you remember it. They stand out from the crowd. For me, a review of their business is simple. As a person who works in this industry from top to bottom and who sees the good, the bad, and the ugly, would I use them? The answer: YES. Hands down, yes.
What it boils down to for me is their integrity and their tenacity. In a world of change, they remain true to the principles of treating people as they would want to be treated and marketing homes as they would have theirs marketed. Simply put, they are good people. They are people whose advice i would trust when buying or selling my home." – Eric B
"When we were looking to relocate to Phoenix we wanted a realtor who was internet savvy that would be able to work with us from southern california efficently through email or digital photos.
We found Bloodhound online and made a trip to Phoenix to look around. We didn't have a specific timeline in mind but Cathleen took a day and showed us some homes we had looked at on the MLS. She also told us about an area where new homes were going to be built in the city limits since we didn't want to be further out west or in the outlining areas of Phoenix.
We selected our new home quickly after viewing the model. She knew we wanted specific things and one of the models was exactly what we were looking for in a floorplan.
During the entire home building process Cathleen kept in contact with us building an online portal for us to see photos when we were unable to come to do a walk through at various stages in the process. She was incredibly friendly and kind during this long 9-1/2 month process.
We just closed escrow on March 15th and are getting settled. We truly appreciated everything Bloodhound did for us. They have a very high level of customer satisfaction/service and their knowledge about the real estate laws and building laws for codes in Arizona is an asset especially for people such as ourselves moving into the state for the first time.
We felt welcomed to Arizona long before we moved and hope to have a continued relationship with Bloodhound in the future. We will definitely recommend them to anyone who asks for a referral to a great realtor." – Michael P and Kathy N
"We would just like to tell you how much we appreciate all the hard work you have done on our behalf. You have helped to make this an easy transaction that was a good learning experience and efficient as well. We will definitely refer anyone we know who is looking to buy in Phoenix. Thank you again for all your help. We look forward to seeing you again the next time we are in town." – Brian and Kristen M.

Click here for more testimonials
or submit your own success story.

Our Valued Partners
Mortgage lender:
Logan Hall
Sallie Mae Home Loans
Title insurer:
Fidelity National Title Insurance
Home warranty insurer:
Old Republic Home Warranty
Home inspector:
Premier Inspectors of America
Wood inspector:
Pest Control Solutions

Visit Our Real Estate Newsletter
News and views about the
booming Phoenix residential
real estate market

Homeowner's Library
Buyer Tips
How much home can
you afford to purchase?
Great Schools.net ~ Free online guide to K-12 schools
Arizona Association of Realtors Home Buyer's Advisory
100 Questions and Answers About Buying a New Home
Seller Tips
Home seller's Guide to Success
Tenant Tips
Financing
Regulatory Resources
Arizona Department of Environmental Quality
Arizona Department of Real Estate (ADRE)
Environmental Protection Agency ~ Mold Resources
Home Inspector Info: ASHI/NAHI
Structural Pest Control Commission (SPCC)
US Department of Housing and Urban Development (HUD)
Fair Housing
HUD's Fair Housing/Equal Opportunity Web Page
National Fair Housing Advocate
Homeowners' Associations