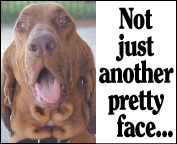 Put a Bloodhound Realtor
on the trail right now:

Outside of Arizona?
Dial 1-800-508-5430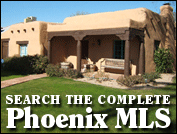 Hassle-free search of the complete Phoenix-area MLS system

Metro Phoenix/Scottsdale, AZ
Tuesday, October 6, 2015

Success Stories...
"We feel that you and Bloodhound Realty did an excellent job and we are extremely happy that you selected us as one of your clients. Your diligence and hard work were both refreshing and somewhat unexpected given our previous experience with 'traditional' real estate marketing." – Ken G
"I would like to convey my appreciation and sense of satisfaction for the handling of my investment property purchase this last March. I found Greg Swann and Bloodhound on a Google search after contacting two other local agents and not finding what I was after. I contacted Greg initially via email, and from that moment on, the level of service and information that I received was truly amazing. Having dealt with several real estate agents in the past, I was prepared to do most of the legwork myself, and have someone with a license take care of the legal side. What I got was an agent who did literally everything except pay for the property. From our first email conversations, to hitting the ground in Phoenix and having Greg give me an instant overview of the Phoenix market, to narrowing down the better neighborhoods, to finding the right house, and closing the deal, it went much more smoothly than I could have ever hoped. Within 48 hours of landing in town, we had a great house at a fair price! Greg is a consumate professional and a gentlemen you'd love to have on your side. Not only is Greg a nice guy, but he's savvy as well as tenacious when necessary. He left no stone unturned and no clause unwritten in assuring that I got exactly what I was after, and what was fair for both parties. I have already referred two friends to Greg in their search for investment properties in the Phoenix area, one of whom has already purchased two properties through Bloodhound, and would be happy to discuss my experience with any other potential investors who are serious about using Bloodhound's services." – Tony F.
"Thank God our paths crossed! It's truly a pleasure and an honor working with someone who possesses your values and your conviction!" – Daniel S.

Click here for more testimonials
or submit your own success story.

Our Valued Partners
Mortgage lender:
Logan Hall
Sallie Mae Home Loans
Title insurer:
Fidelity National Title Insurance
Home warranty insurer:
Old Republic Home Warranty
Home inspector:
Premier Inspectors of America
Wood inspector:
Pest Control Solutions

Visit Our Real Estate Newsletter
News and views about the
booming Phoenix residential
real estate market

Homeowner's Library
Buyer Tips
How much home can
you afford to purchase?
Great Schools.net ~ Free online guide to K-12 schools
Arizona Association of Realtors Home Buyer's Advisory
100 Questions and Answers About Buying a New Home
Seller Tips
Home seller's Guide to Success
Tenant Tips
Financing
Regulatory Resources
Arizona Department of Environmental Quality
Arizona Department of Real Estate (ADRE)
Environmental Protection Agency ~ Mold Resources
Home Inspector Info: ASHI/NAHI
Structural Pest Control Commission (SPCC)
US Department of Housing and Urban Development (HUD)
Fair Housing
HUD's Fair Housing/Equal Opportunity Web Page
National Fair Housing Advocate
Homeowners' Associations