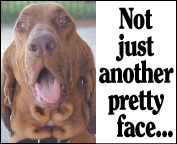 Put a Bloodhound Realtor
on the trail right now:

Outside of Arizona?
Dial 1-800-508-5430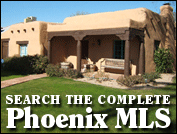 Hassle-free search of the complete Phoenix-area MLS system

Metro Phoenix/Scottsdale, AZ
Thursday, February 23, 2017

Success Stories...
"Greg Swann helped me buy my first house in Phoenix in 2005. He was fantastic, leading me - then a first time home buyer - through the buying process when the Phoenix market was very hot.
Greg and Cathleen sold that house for me in 2007 (when the Phoenix market was starting to decline). Mine was the last home to sell in that neighborhood before the market went into free fall. It was all because of their help: they supervised repairs, staged it, and sold it for more than I paid for it. They are fantastic.
I recommend anyone buying or selling in Phoenix to use them. Very professional, very thorough, excellent either on the buying and selling side." – Damon C
"Lisa and I really talked it over to come up with what could have been done differently in our purchase and we can't come up with a thing. Any issues we had are with our listing agent - lack of communication, but they did sell our house quickly with several others on the market. We had an easier time coming up with what you did that impressed us (#1 obviously can't be done for all customers):
1. Promoting our property with other realtors while at the convention in Vegas.
2. Web site photos were huge - fun to share with family, etc.
3. The gifts for move-in day.
4. Always returned our calls quickly, punctual on all appointments - this is great customer service.
5. Trying everything to get us in the house - we knew you were working with the listing agent, etc., to try to help convince them to take our contingency. Once we did get the contingency you kept them in the loop to ensure no surprises." – Robert and Lisa P.
"Many many thanks for everything Bloodhound Realty has done on my behalf, with outstanding representation, attention to detail, and the whole bit. Were I to move back to Phoenix, I would use you folks again in a heartbeat.
At one point I was contemplating going with a cheaper alternative, but I doubt my home would've sold given the state it was in in August. I am glad in this market that I chose you. Best of luck building your business." – Damon C

Click here for more testimonials
or submit your own success story.

Our Valued Partners
Mortgage lender:
Logan Hall
Sallie Mae Home Loans
Title insurer:
Fidelity National Title Insurance
Home warranty insurer:
Old Republic Home Warranty
Home inspector:
Premier Inspectors of America
Wood inspector:
Pest Control Solutions

Visit Our Real Estate Newsletter
News and views about the
booming Phoenix residential
real estate market

Homeowner's Library
Buyer Tips
How much home can
you afford to purchase?
Great Schools.net ~ Free online guide to K-12 schools
Arizona Association of Realtors Home Buyer's Advisory
100 Questions and Answers About Buying a New Home
Seller Tips
Home seller's Guide to Success
Tenant Tips
Financing
Regulatory Resources
Arizona Department of Environmental Quality
Arizona Department of Real Estate (ADRE)
Environmental Protection Agency ~ Mold Resources
Home Inspector Info: ASHI/NAHI
Structural Pest Control Commission (SPCC)
US Department of Housing and Urban Development (HUD)
Fair Housing
HUD's Fair Housing/Equal Opportunity Web Page
National Fair Housing Advocate
Homeowners' Associations