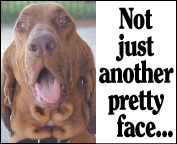 Put a Bloodhound Realtor
on the trail right now:

Outside of Arizona?
Dial 1-800-508-5430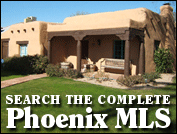 Hassle-free search of the complete Phoenix-area MLS system

Metro Phoenix/Scottsdale, AZ
Monday, May 4, 2015

Success Stories...
"I can not say enough good things about Greg and Cathleen. Dedicated and honest. I refer them to anyone looking to buy or sell. They are always available. They really live Real Estate. their followup and follow-thru are second to none! You rock." – Mark D
"To Greg's Potential Home Buyers,
My husband and I decided that we wanted to move from the East Coast to Arizona before we married 2 years ago. We did a ton of research; having always been renters, we knew very little about buying a home. Our dream at the time was to move out to AZ and rent for a year while we shopped neighborhoods and got to know the Phoenix Metro area.
I found Bloodhound Realty on my many Google searches. I first emailed Greg Swann over 6 months before we moved to AZ. We came out and visited to get another look at Phoenix and Greg met with us. I had sent him our original criteria and he showed us houses that matched as well as a few more potential homes. After we flew back to New Jersey, Greg and I kept in contact with each other. I would ask him general questions and he was always happy to answer them.
I cannot stress this next point enough, it takes a team to get you into a house. Not only did Bloodhound Realty and their team of experts meet our expectations, they exceeded them. If you don't have a great team you will have problems. Thankfully, we didn't have any problems with our first home buying experience, but I know that if we did, Greg and Bloodhound Realty would be there for us.
Who can say that about their Realtor?
Greg loves what he does, he embraces your needs and he finds the match that is right for you. He will explain all the ins and outs of Arizona's laws, of the neat facts about the area and help you understand what you can and can't do. He presents you with options and is straightforward and honest. He is cut from a different mold, the model Realtor. This may sound cheesy but, it is the truth. I urge you to use Bloodhound Realty for your home buying or selling needs.
Happy AZ Home Owners!" – Michelle and Sean F.
"Just wanted you to know that the home warranty you bought for us saved our butts. The AC compressor failed completely and the cost of fixing it is $40 with the warranty, $1,500 estimate just for labor without it." – Bruce and Kina S.

Click here for more testimonials
or submit your own success story.

Our Valued Partners
Mortgage lender:
Logan Hall
Sallie Mae Home Loans
Title insurer:
Fidelity National Title Insurance
Home warranty insurer:
Old Republic Home Warranty
Home inspector:
Premier Inspectors of America
Wood inspector:
Pest Control Solutions

Visit Our Real Estate Newsletter
News and views about the
booming Phoenix residential
real estate market

Homeowner's Library
Buyer Tips
How much home can
you afford to purchase?
Great Schools.net ~ Free online guide to K-12 schools
Arizona Association of Realtors Home Buyer's Advisory
100 Questions and Answers About Buying a New Home
Seller Tips
Home seller's Guide to Success
Tenant Tips
Financing
Regulatory Resources
Arizona Department of Environmental Quality
Arizona Department of Real Estate (ADRE)
Environmental Protection Agency ~ Mold Resources
Home Inspector Info: ASHI/NAHI
Structural Pest Control Commission (SPCC)
US Department of Housing and Urban Development (HUD)
Fair Housing
HUD's Fair Housing/Equal Opportunity Web Page
National Fair Housing Advocate
Homeowners' Associations