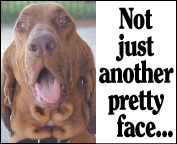 Put a Bloodhound Realtor
on the trail right now:

Outside of Arizona?
Dial 1-800-508-5430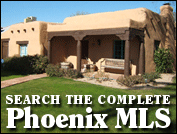 Hassle-free search of the complete Phoenix-area MLS system

Metro Phoenix/Scottsdale, AZ
Tuesday, December 6, 2016

Success Stories...
"While I do not sell real estate personally, I spend my days working at an office with them and working online with them to improve their marketing efforts.
Of all of the REALTORS that I have met over the years, when you meet people like Greg and Cathleen, you remember it. They stand out from the crowd. For me, a review of their business is simple. As a person who works in this industry from top to bottom and who sees the good, the bad, and the ugly, would I use them? The answer: YES. Hands down, yes.
What it boils down to for me is their integrity and their tenacity. In a world of change, they remain true to the principles of treating people as they would want to be treated and marketing homes as they would have theirs marketed. Simply put, they are good people. They are people whose advice i would trust when buying or selling my home." – Eric B
"When I first met Greg Swann, he was helping a friend of mine find a house in the Phoenix area. During the weekend they were looking, I found a situation on my own with another company that was pitching a rent-to-own scenario. I wasn't comfortable enough with the situation to know if I was being told the truth, or was I getting a scam. That afternoon, when Greg returned with my friend, I told him as much about it as I could, hoping that he would answer my questions. Instead of just answering my questions, Greg accompanied me back to the agent I had spoken to, and proceeded to start asking questions so fast that I got lost in the details of the conversation. After we left, Greg explained what he was able to ferret out from the other agent and then gave me a few suggestions and recommendations to point me in the right direction. During this entire time Greg never asked to be paid for his time or expertise, and would not even let me buy him a cup of coffee.
Before the weekend was over, Greg had helped my friend make an offer on a house they had looked at. It was then I decided to enlist Greg's help once again, only this time I asked him to represent me as well. That evening with Greg acting on my behalf, we were able to make an offer of our own to the other agent, which a few hours later was accepted. Without Greg's help neither of these transactions would have occurred or have been possible.
But the story doesn't end there...
Greg helped set up the necessary inspections, assisted with the paperwork, helped place the financing, was always diligent and attentive to my needs, and was willing to go the extra mile with a smile. He made everything seem easy.
I thank him for his efforts and cannot say enough about his attitude and professionalism. I have recommended Greg to other members of my family, whom he has taken care of as he did me, and I continue to recommend him to anyone that has a need for an agent or needs any help in the real estate business." – John R
"I do not know Greg as a Real Estate Broker. I knew him as the parent of one of my violin students. What qualities did he display during that time? Total commitment and dedication to his son. He always showed up for lessons-on time- picked up his son-on time- got all the music and necessary equipment-right away- and was willing to invest good money to buy his son a decent violin. He was 100% rooting for his son. And what impressed me most was that he never missed a concert, no matter how busy he was. I believe he puts that kind of dedication and commitment towards his clients.
Greg has tremendous energy and knowledge. When I need a Real Estate Agent he will be the first one I contact." – Edna B

Click here for more testimonials
or submit your own success story.

Our Valued Partners
Mortgage lender:
Logan Hall
Sallie Mae Home Loans
Title insurer:
Fidelity National Title Insurance
Home warranty insurer:
Old Republic Home Warranty
Home inspector:
Premier Inspectors of America
Wood inspector:
Pest Control Solutions

Visit Our Real Estate Newsletter
News and views about the
booming Phoenix residential
real estate market

Homeowner's Library
Buyer Tips
How much home can
you afford to purchase?
Great Schools.net ~ Free online guide to K-12 schools
Arizona Association of Realtors Home Buyer's Advisory
100 Questions and Answers About Buying a New Home
Seller Tips
Home seller's Guide to Success
Tenant Tips
Financing
Regulatory Resources
Arizona Department of Environmental Quality
Arizona Department of Real Estate (ADRE)
Environmental Protection Agency ~ Mold Resources
Home Inspector Info: ASHI/NAHI
Structural Pest Control Commission (SPCC)
US Department of Housing and Urban Development (HUD)
Fair Housing
HUD's Fair Housing/Equal Opportunity Web Page
National Fair Housing Advocate
Homeowners' Associations