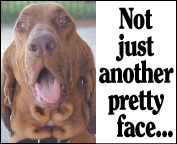 Put a Bloodhound Realtor
on the trail right now:

Outside of Arizona?
Dial 1-800-508-5430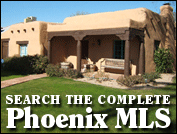 Hassle-free search of the complete Phoenix-area MLS system

Metro Phoenix/Scottsdale, AZ
Saturday, December 20, 2014

Success Stories...
"I do not know Greg as a Real Estate Broker. I knew him as the parent of one of my violin students. What qualities did he display during that time? Total commitment and dedication to his son. He always showed up for lessons-on time- picked up his son-on time- got all the music and necessary equipment-right away- and was willing to invest good money to buy his son a decent violin. He was 100% rooting for his son. And what impressed me most was that he never missed a concert, no matter how busy he was. I believe he puts that kind of dedication and commitment towards his clients.
Greg has tremendous energy and knowledge. When I need a Real Estate Agent he will be the first one I contact." – Edna B
"During one whirlwind weekend early in 2004, Greg Swann helped me and my husband find just the right Valley home. Because we had never lived in the desert, we weren't sure what we wanted or needed in an Arizona house, but later commented that it was the perfect place for us.
Our Avondale home was cozy and comfortable yet offered lots of room for company, was located in a great neighborhood, admired for its gorgeous landscaping, especially the backyard, and provided easy access to work, shopping, hiking trails and church.
Because of Greg's expertise, research and tenacity, by Sunday afternoon we narrowed our choices to a house that had only been listed a few days. He not only gave us his undivided attention and energy for the weekend, he also educated us on the idiosyncrasies of the desert and points of interest around the Valley.
Two and a half years later, when my husband was informed of yet another job transfer, one of our first thoughts was: We need to call Bloodhound Realty. We knew selling our home would be more difficult than buying it, because the real estate climate had morphed from a seller's market to a buyer's market. And we knew Bloodhound would work hard to create interest in our property. That they did.
Cathleen Collins took us under her capable wing and hit the real estate road running. Despite the fact that 48,000 other homes glutted the multi-list, we received an offer within two weeks. But that's not the end of the story.
After the movers packed our belongings and we checked into a motel in our new city, expecting to stay two days until both houses closed, the glitches began. Too numerous to mention, we won't go into the gory glitch details. However, I will say that Cathleen's calm demeanor as well as her determination to stay in constant contact with all the entities involved and to work through the problems got us through a tough time.
Cathleen and Greg are friendly and capable, intelligent and efficient. They are quick to answer phone calls and e-mails, no matter how mundane or ignorant the questions or comments. Best of all, they are both genuinely great people! Bloodhound Realty is the best!" – Becky L.
"Just a quick note to compliment you on the quality of your MLS listing on Lundberg. I've been reading Surprise listings all day and your photos and comments are above all others. You've shown me how good an MLS listing can look." – Judy W, Realtor

Click here for more testimonials
or submit your own success story.

Our Valued Partners
Mortgage lender:
Logan Hall
Sallie Mae Home Loans
Title insurer:
Fidelity National Title Insurance
Home warranty insurer:
Old Republic Home Warranty
Home inspector:
Premier Inspectors of America
Wood inspector:
Pest Control Solutions

Visit Our Real Estate Newsletter
News and views about the
booming Phoenix residential
real estate market

Homeowner's Library
Buyer Tips
How much home can
you afford to purchase?
Great Schools.net ~ Free online guide to K-12 schools
Arizona Association of Realtors Home Buyer's Advisory
100 Questions and Answers About Buying a New Home
Seller Tips
Home seller's Guide to Success
Tenant Tips
Financing
Regulatory Resources
Arizona Department of Environmental Quality
Arizona Department of Real Estate (ADRE)
Environmental Protection Agency ~ Mold Resources
Home Inspector Info: ASHI/NAHI
Structural Pest Control Commission (SPCC)
US Department of Housing and Urban Development (HUD)
Fair Housing
HUD's Fair Housing/Equal Opportunity Web Page
National Fair Housing Advocate
Homeowners' Associations