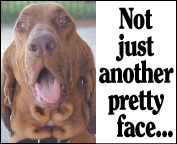 Put a Bloodhound Realtor
on the trail right now:

Outside of Arizona?
Dial 1-800-508-5430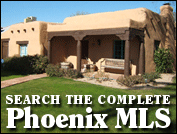 Hassle-free search of the complete Phoenix-area MLS system

Metro Phoenix/Scottsdale, AZ
Wednesday, May 22, 2013

Success Stories...
"I do not know Greg as a Real Estate Broker. I knew him as the parent of one of my violin students. What qualities did he display during that time? Total commitment and dedication to his son. He always showed up for lessons-on time- picked up his son-on time- got all the music and necessary equipment-right away- and was willing to invest good money to buy his son a decent violin. He was 100% rooting for his son. And what impressed me most was that he never missed a concert, no matter how busy he was. I believe he puts that kind of dedication and commitment towards his clients.
Greg has tremendous energy and knowledge. When I need a Real Estate Agent he will be the first one I contact." – Edna B
"Greg Swann is one terrific Real Estate Salesperson! We chose to work with him with after making several inquiries to other sales people who didn't return our phone calls and emails. From the start, Greg listened to our needs and worked hard to find the right property for us. His use of technology is absolutely amazing! He was available daily when we came to town, spent the time with us that we needed and did his utmost to assist in any way he could. Greg's vast knowledge and experience with tenants was invaluable when searching out an investment property. His vast resources and contacts can also be trusted. Greg really knows Phoenix and the surrounding communities. He goes above and beyond what is expected!
As a Real Estate Broker, I have watched and worked with many Real Estate professionals through the years. The Bloodhound system of selling properties is second to none; their integrity, ethics, energy and attitudes place them a cut above the rest! As buyers we found Greg to be honest, sincere, knowledgeable, friendly, energetic, resourceful and very professional.
Would we recommend Greg Swann and Bloodhound Realty? Absolutely! No matter what kind of property one is selling or looking to purchase, Greg Swann is the person to call - Thank you Greg!" – Barb R
"Cathleen and Greg are the best! We experienced and benefited from their friendliness, knowledge, dedication, expertise and determination when we bought our home and when we sold it. Though we moved out of state, we remain friends with the Bloodhound crew and recommend them--without reservation--to Phoenix area property buyers and sellers. You can't go wrong with Bloodhound Realty. They'll sniff out the perfect deal for you!" – Becky L

Click here for more testimonials
or submit your own success story.

Our Valued Partners
Mortgage lender:
Logan Hall
Sallie Mae Home Loans
Title insurer:
Fidelity National Title Insurance
Home warranty insurer:
Old Republic Home Warranty
Home inspector:
Premier Inspectors of America
Wood inspector:
Pest Control Solutions

Visit Our Real Estate Newsletter
News and views about the
booming Phoenix residential
real estate market

Homeowner's Library
Buyer Tips
How much home can
you afford to purchase?
Great Schools.net ~ Free online guide to K-12 schools
Arizona Association of Realtors Home Buyer's Advisory
100 Questions and Answers About Buying a New Home
Seller Tips
Home seller's Guide to Success
Tenant Tips
Financing
Regulatory Resources
Arizona Department of Environmental Quality
Arizona Department of Real Estate (ADRE)
Environmental Protection Agency ~ Mold Resources
Home Inspector Info: ASHI/NAHI
Structural Pest Control Commission (SPCC)
US Department of Housing and Urban Development (HUD)
Fair Housing
HUD's Fair Housing/Equal Opportunity Web Page
National Fair Housing Advocate
Homeowners' Associations